As the time descends upon us to watch another round of America's favorite redneck family, I wanted to share with you a little interactive game I have come up with. With most things in life, you can enhance them with a drink or two
(this is not alcoholism...its FACTS),
so why not take the most glorious television show out there and add a drink or two...or seven. So please enjoy
The Honey Boo Boo Drinking Game
created by yours truly.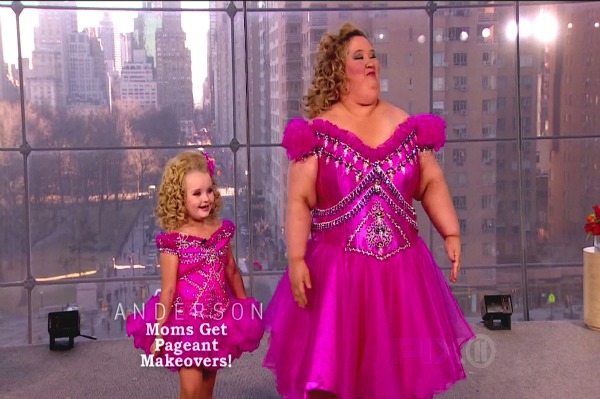 (I'd just like to thank Anderson Cooper for constantly bringing joy into my life)
Official Rules
Drink When:
Someone burps
Someone passes gas or talks about passing gas
(Take a shot every time) The first two happen at the same time
Glitzy Ooo's herself
Chickadee talks about being pregnant
Alana or Mama refer to Alana as Honey Boo Boo (Schemin' to create a catchphrase. WELL played rednecks...well played)
Sugar Bear spits his dip
Pumpkin appears for an interview (mainly because I think she is my favorite.)
Chubbs eats something off of her diet
Mama mentions her diet while eating junk food
Anyone mentions being a redneck
(Take a shot) if they get rid of Glitzy, the bestest gay pageant pig there ever was
You should be extremely intoxicated by the end of the two episodes and I would love to hear how it goes for everyone. I will be watching along with you this fine evening and will have an update for you tomorrow on the various mishaps of my favorite bumbling family, and I will be re-watching on Thursday with a group of people playing this very drinking game. It's a week of Honey Boo Boo, and I don't hate it.
Over the last few weeks people have been debating whether this show is good television or if it is mocking the poor for the upper crust of societies amusement. I am here to dispute ALL of that nonsensical chatter (mainly because I chuckle at being referred to as the "upper crust" of anything). Yes, this show makes these people out to be redneck fools who burp, fart, and chortle their way through life, but it also shows a different side of America. Are we to ignore that there are families out there that exist like this? Are we to pretend that this isn't something that we find amusing and just let society be? I think this provides a different outlet for America to see that behind the ridiculous antics that the family puts themselves in (for which they are making good money) they are a solid family unit that seem to care about each other a great deal...something the upper crust often has missing.
We have seen hundreds of shows over the last several decades that focus on every move that the upper middle class and the rich do. Aren't we also making a mockery of the "rich" on all of the Real Housewives shows? The whole point of that show is to watch these women bicker, buy rich things, and find enjoyment as they squander after the recession hit them too hard or after we find out they don't have the money they claimed to have. We, as a society, enjoy watching these types of shows because it gives us a view at what the other side is like, in both ways. So PLEASE, enjoy this show and get effin DRUNK while watching it.
(Is it bad that I kinda want to go to there?)